Dr. Marquetta Giles is a native of Houston, TX and serves the Houston community as a licensed chiropractor. She has been practicing for 9 years and has owned Spinal Perceptions Chiropractic & Wellness Center since 2017. Dr. Giles is committed to caring for her patients as a family wellness chiropractor, with an emphasis in spinal correction and prenatal chiropractic care. She is breaking healthcare barriers as one of three black female family chiropractors certified in prenatal chiropractic care in the Houston area and she is part of the 5% of chiropractors who prioritize a spinal correction care plan during the course of treatment.
Dr. Giles completed her bachelor's degree at Sam Houston State University and received her Doctorate of Chiropractic degree from Texas Chiropractic College. She completed comprehensive training in the Department of Rheumatology at the Veterans Affairs Hospital in Houston, TX and in other facilities across the United States in Atlanta, GA, Dallas, TX, and Destin, FL.
Dr. Giles specializes in pediatric chiropractic care, which is proven to be highly beneficial during childrens' crucial developmental years. She champions quality chiropractic treatment for children with cerebral palsy, spinal injuries, behavioral needs, and for those who simply desire to improve their overall well being. She is also certified in the Webster Technique, a specific type of adjustment used to balance sacropelvic subluxations, which is common in prenatal patients. Her specialized skills and wellness model of healthcare offers patients a holistic plan of action that supports the body's natural ability to function and heal on its own.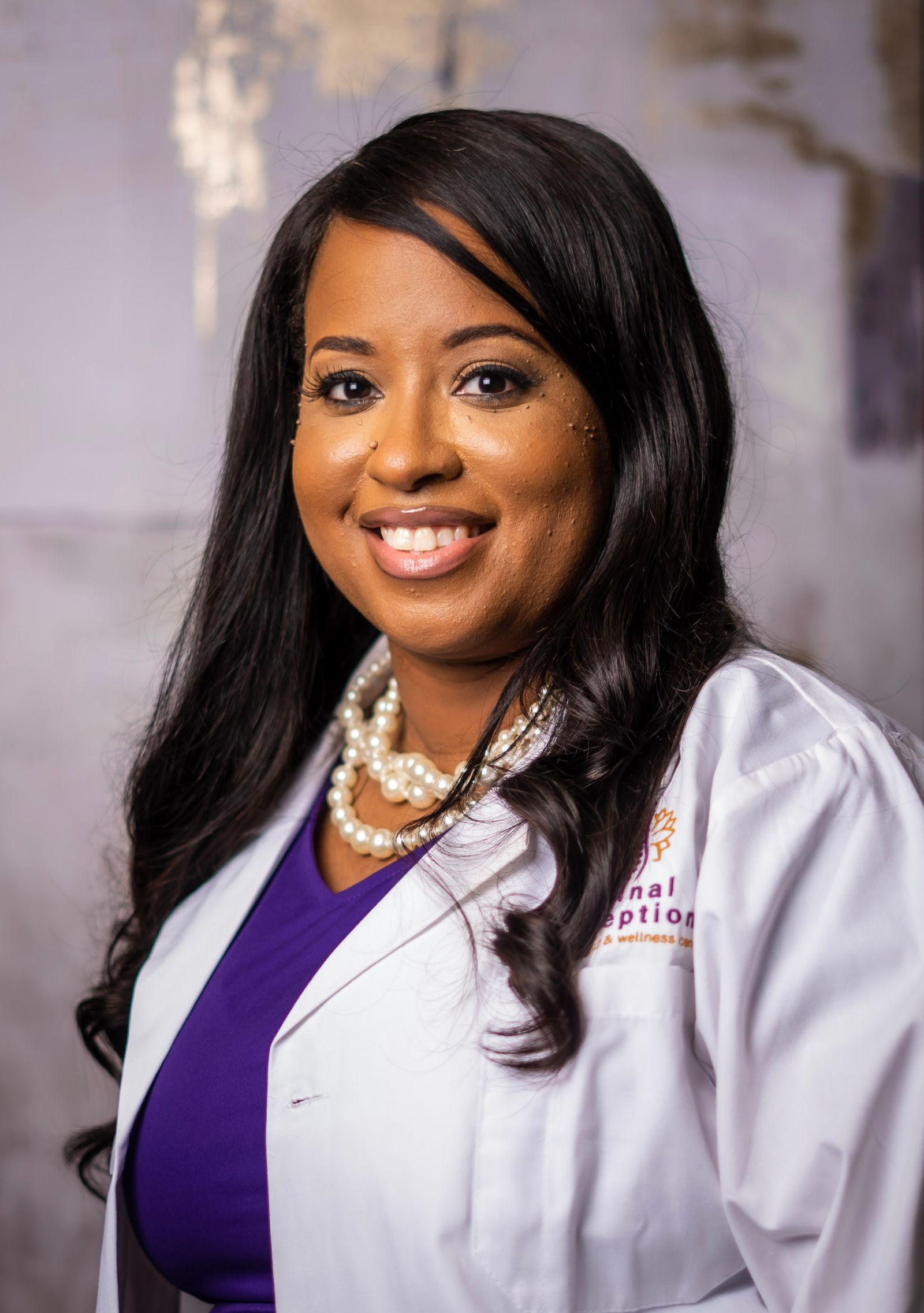 Dr. Giles is a healthcare advocate, speaker, and mentor. She has taught Anatomy and Physiology at the collegiate level where she's inspired future healthcare professionals to work hard in taking their practice to the next level. She was a panelist for the Women In Business Conference and has also spoken at local empowerment and career events. She is an involved and prestigious member of the International Pediatric Chiropractic Association, The American Pregnancy Association, Greater Houston Black Chamber, and Delta Sigma Theta Sorority, Inc.
It's evident that Dr. Giles loves what she does and holds her practice to high quality standards. Her passion is reflected in her service, her team, and repeat patients that continue to see results every single day.